Honeymoon In Paradise
14 NIGHTS AND 15 DAYS
$700 Per Person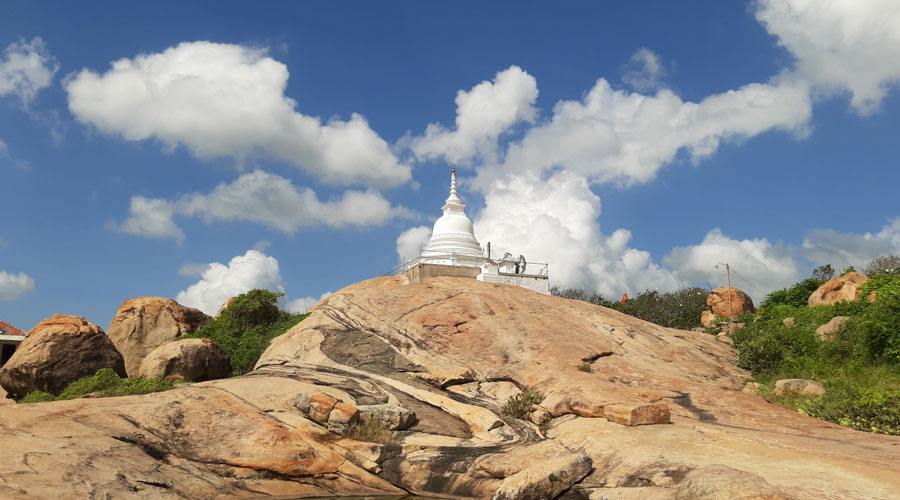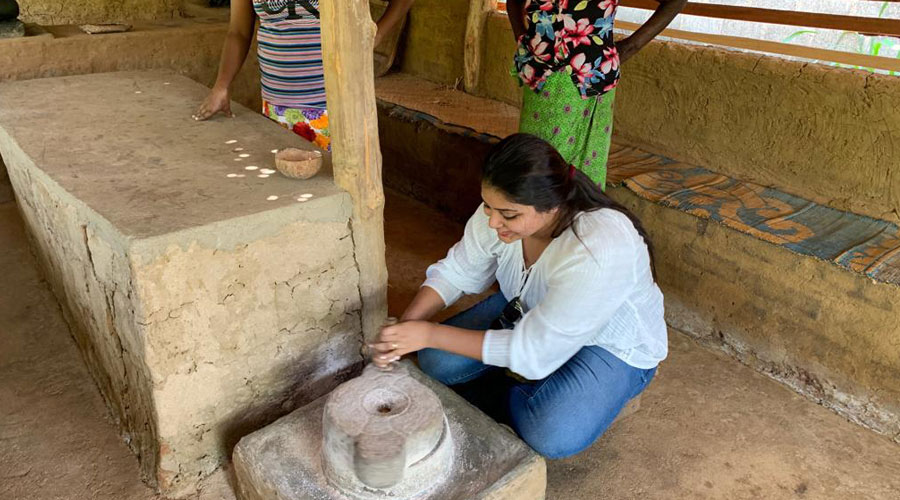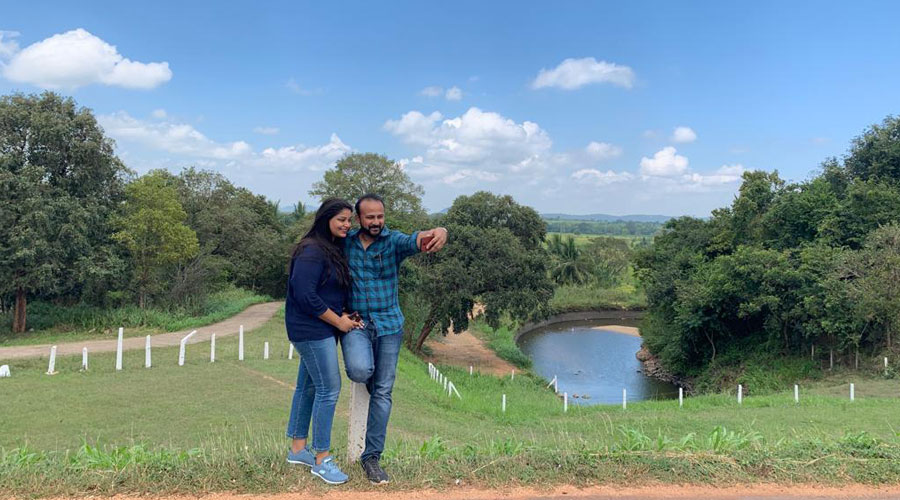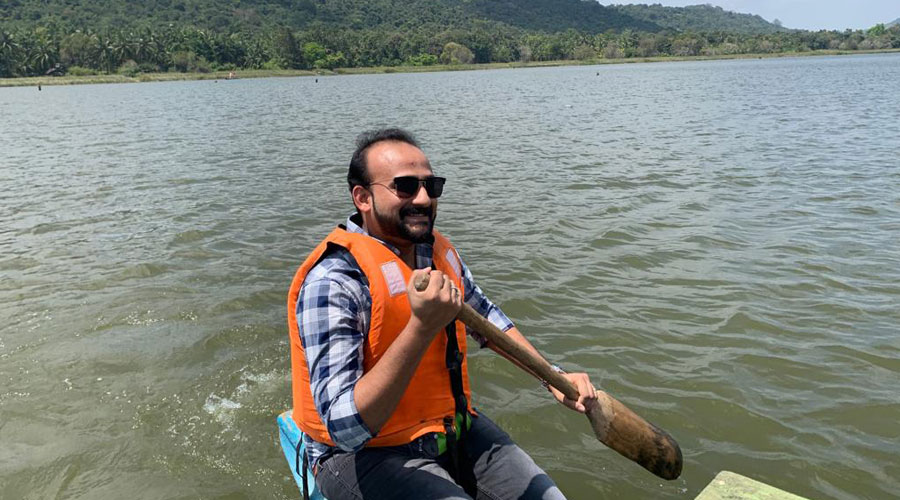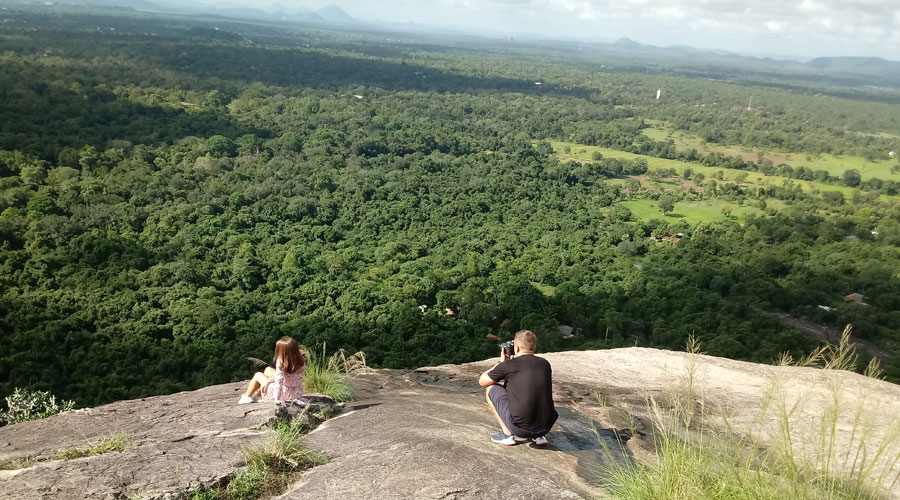 Description
The world has always cherished beloved images of romance; Romeo beneath Juliet's balcony, Cupid's arrow, Cleopatra and Caesar. What could be more romantic than escaping the buzz of life with your special someone to celebrate your love in a truly idyllic getaway? No matter how you imagine your honeymoon, Adventure Life has plenty of options to make your dreams come true. If you want a beach getaway or If you're feeling adventurous, or simply soak in the sun on the panoramic view, Leave the stress of planning your honeymoon to us so that you can enjoy the experience from start to finish! Contact us to start planning today.
Starting Point
AT COLOMBO INTERNATIONAL AIRPORT
Ending Point
AT COLOMBO INTERNATIONAL AIRPORT
Price
Budget
Per Person
$700
Budget package accommodation type will be High rating Small Hotels or Guest house. Air-Condition good clean rooms with Hot and Cold water facilities. King size beds with relevant facilities. Best places with good reviews. All other services are same
Standard
Per Person
$865
Standard package accommodation type will be Standard hotels. Hotels with single star category or two star. Restaurant and other relevant facilities are available. Rooms are "Deluxe" category.
Superior
Per Person
$1200
Superior package accommodation type will be Three ( 3 ) Star hotels.
Luxury
Per Person
$1940
Luxury package accommodation type will be Four ( 4 ) Star or Five ( 5 ) Star hotels.
Includes
Airport pickup and Airport drop
Double room accommodation with selected category hotels
All transfers in Air-Condition private VAN
Meal plan starts from 2nd day morning to 7th day morning
All the cost which related to the Vehicle and guide
Government taxes
*** NO HIDDEN CHARGES INCLUDED
Exclude
Entrance tickets to all sites
Lunch and Dinner
Any other service which does not mention includes
Complementary
Unlimited drinking water bottles
Mobile SIM card with free WiFi
Terms & Conditions
PAYMENT POLICY
- In order to confirm the booking, we need advance payment of 50% balance can be settle ones arrive to Sri Lanka
- There will be no additional charges for postage, handling, and booking. We do not provide any hidden charges.
- Peak season payment will be subject to hotel availability. As sometimes we need to pay in full for hotels in order to book rooms. (Peak season – January / April / July / August / December)
PAYMENT METHOD
- Bank transfer to our company account
- Western Union money transfer
*** We will provide all our details with our invoice
CANCELATION POLICY & REFUND
- If the cancelation made 50 days prior to arrival, we will refund 100% from the hotel reservations and other service. But need to charge for bank charges only. Below mention are the rest of refund,
* 50 to 45 days, 75% will be refund from total bill
* 45 to 21 days, 50% will be refund from total bill
* After 21 days any cancelation made, we will look in to case by case and try to refund maximum possible. As we need to get hotel confirmations also.
- No refund for early check outs or No-Show
- Site tickets and Activity tickets will refund in 100% if client cancelled it 1 (one) Day prior to any activity or site visit.
SPECIAL NOTES
- All prices are inclusive of tax and service charges. Government taxes are subject to change.
- Check – in time for hotels will be 2pm and check – out time will be 11am.
- First day early checking will arrange at any time and last day late check-out. This will be subject to flight details and additional charges will be added.
- All our vehicles are fully insured and according to standards for provide service of tourist transportation. - Special passenger cover for travelers.
- If there is any unavoidable circumstance arrive, such as break down or accident we will provide replace vehicle as soon as possible.
- 24 hours driver and vehicle service will be provided.
Travel Tip
1. Sri Lankan temples, long pants are required to enter, and slippers are required to enter the area. Bring a shawl to cover your shoulders and a long skirt that covers your knees (long shorts for men) to visit a temple.
---
2. Pack a jacket or a pullover if you are planning to go to the Hill Country. The temperature there goes down 10-15 C (50-60 F). It is especially cold at night.
---
3. It's better to buy sunscreen and bring it with you, because it's ridiculously expensive in Sri Lanka. We recommend getting a mineral sunscreen that is eco-friendly and safe for coral reefs. Ladies bring enough feminine hygiene products for the trip. Tampons are hard to find and expensive.
---
4. The currency in Sri Lanka is Sri Lankan Rupee. You'll see a sign "Rs" on price tags, which means "rupees". You can exchange money at the airport, the rates are usually decent and it's safe and easy. You can also exchange money in one of the banks in bigger cities where you travel. ATMs are easy to find too. Always have some change with you. Although nowadays you can pay with credit card in hotels, restaurants, and supermarkets, there are still small shops in rural areas where only cash is accepted.
---
5. Local sim card will be provided. You can use data to call home via Skype or Watsup. Data is also very handy when you are traveling and simply stay connected with the world. Wifi is available at many hotels, hostels, restaurants, and cafes across the country. It's not always reliable and fast, but you'll find it in most touristy areas.
---
6. The weather in Sri Lanka is not defined by seasons, but by monsoons instead. The southwest of Sri Lanka is hit by monsoon from April to September, while the northeast – from November to March. This means that any time of the year there are areas in the country where it's not raining, and you can enjoy your vacation. You just need to plan your itinerary accordingly. Having said that, we want to mention that rains in Sri Lanka are quite brief. It rains cats and dogs for 15 minutes, then it stops completely, and you can go on with your day. It's not ideal, but it never stopped me from traveling around the island. Just pack a light rain jacket in your luggage and you are good to go! This eco-friendly rain jacket is super cute, by the way.
---
7. The temperature stays consistent throughout the year at 26-30 C (78-86 F) but might go up even higher in the hottest months around April-May. The temperature goes down once you reach the Hill country. In Nuwara Eliya and Ella it can be as low as 10-15 C (50-60 F). Humidity is very high all over the island. The average is 60%, but in the southwest it can go up to 80-90%.
---
8. In touristy towns by the beach, in the southwest of the island, you can wear pretty much whatever you like. There are way too many tourists so short skirts and shorts are fine. But if you are traveling to ancient cities or less touristy areas of Sri Lanka, I would recommend for women to cover up a bit more.
---
9. Get travel insurance. It's better to be prepared. Although there are municipal hospitals in Sri Lanka, this is not where you want to end up in case of emergency. Private hospitals have better facilities, but they are expensive. Travel insurance will help you avoid those expenses.
---
10. Sri Lankan meals are arranged for use in hotels. Cleaning and sanitation are more secure. However, due to taste, please have psychological preparations for entry and customs. Please use mineral water for drinking water. Raw water should not be used. In Sri Lanka eat Sri Lankan food. Sounds silly, but seriously, this is what they do best.
---
11. Sri Lankans eat rice and curry by hand, you should try it too. we must admit, it looks gross when you see it for the first time. So, take it easy, watch people do it first, learn a little, then dive in. The reason you should do it at least once is because the taste is truly different when you eat rice and curry with a spoon vs by hand.
---
12. There's always at least one public holiday a month on the day of full moon – Poya day. On Poya day and other public holidays many shops and restaurants are closed, especially outside of Colombo. It is also prohibited to sell alcohol.
---
13. Standard voltage in Sri Lanka is 230 V, standard frequency 50Hz. D, M, and G type of power sockets are used throughout the country (the plug either has three round pins or three rectangular blades).
---
14. For some sightseeing spots, you need to buy tickets for your camera or camera. Please remember to ask for a receipt.
---
15. Sri Lanka's attractions, if there are arrangements for service personnel, more will ask customers for tipping habits, please prepare some change for spare.
---
16. Please bring your usual medicines with you in case you need them.
---
17. Wild animals, plants or related products are strictly forbidden to export. Some licensed export items can be carried as carry-on baggage but must obtain an export document certificate.
---
18. Do not buy silver products and wild animals, plants, and peacock feathers in large quantities.
---
19. If you are planning to travel around the island a lot, get a backpack. Even if your plan is to stay in a hotel by the beach and take short daytrips from there, it's comfortable to have a small backpack to take all you need for the day. Mosquito spray will be essential item in your backpack. 20. Sri Lankans smile a lot. They are also some of the most kindhearted and welcoming people in the world. Please respect the local folk customs. When people smile at you, smile back. And, as Ellen says, be kind to one another!